OPPO A1K CPH-1923 Screen Lock Reset Without data Loss Done BY UAT MTK
​
{
"lightbox_close": "Close",
"lightbox_next": "Next",
"lightbox_previous": "Previous",
"lightbox_error": "The requested content cannot be loaded. Please try again later.",
"lightbox_start_slideshow": "Start slideshow",
"lightbox_stop_slideshow": "Stop slideshow",
"lightbox_full_screen": "Full screen",
"lightbox_thumbnails": "Thumbnails",
"lightbox_download": "Download",
"lightbox_share": "Share",
"lightbox_zoom": "Zoom",
"lightbox_new_window": "New window",
"lightbox_toggle_sidebar": "Toggle sidebar"
}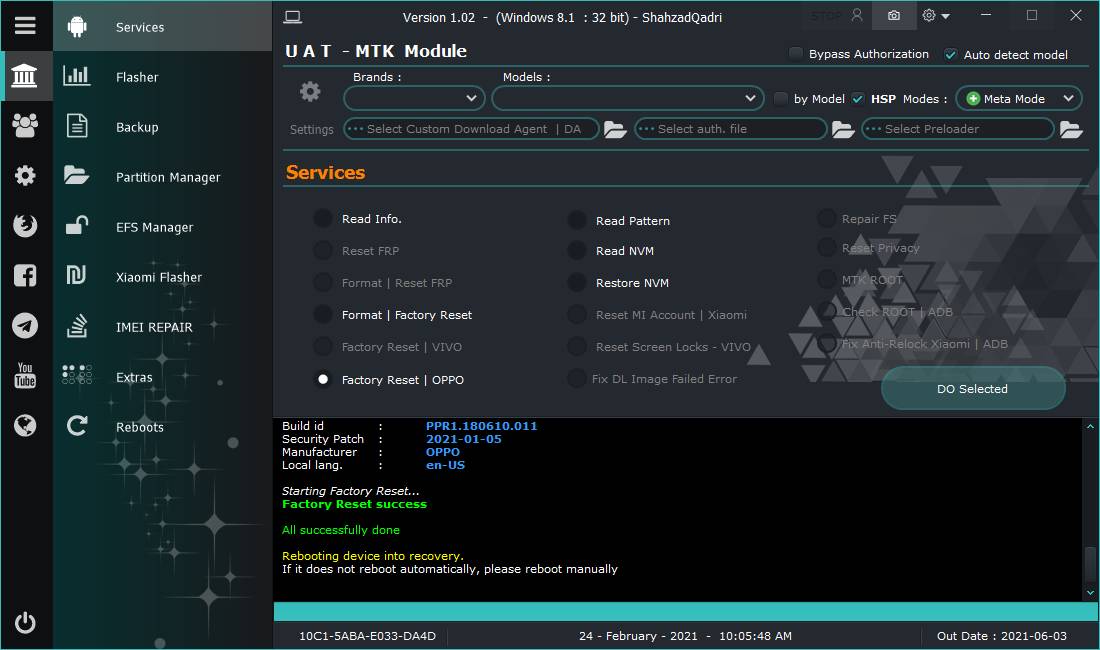 Code:
1. Power off device
2. Remove Install battery if needed
3. Connect USB cable to powered off device
4. Install drivers if needed
5. Some devices may requires to hold boot-key...